Custom Made Orthotics
No two orthotics are made the same and at Downtown Foot Clinic you can be sure a custom made orthotic will be tailored to your needs and expectations.
Having a custom made orthotic will relieve you of any pain you may have in your feet by evenly distributing the pressures throughout your whole foot.
The advantage at Downtown Foot Clinic is that we both prescribe and dispense your custom made orthotic, and educate you on how the device will help improve your symptoms.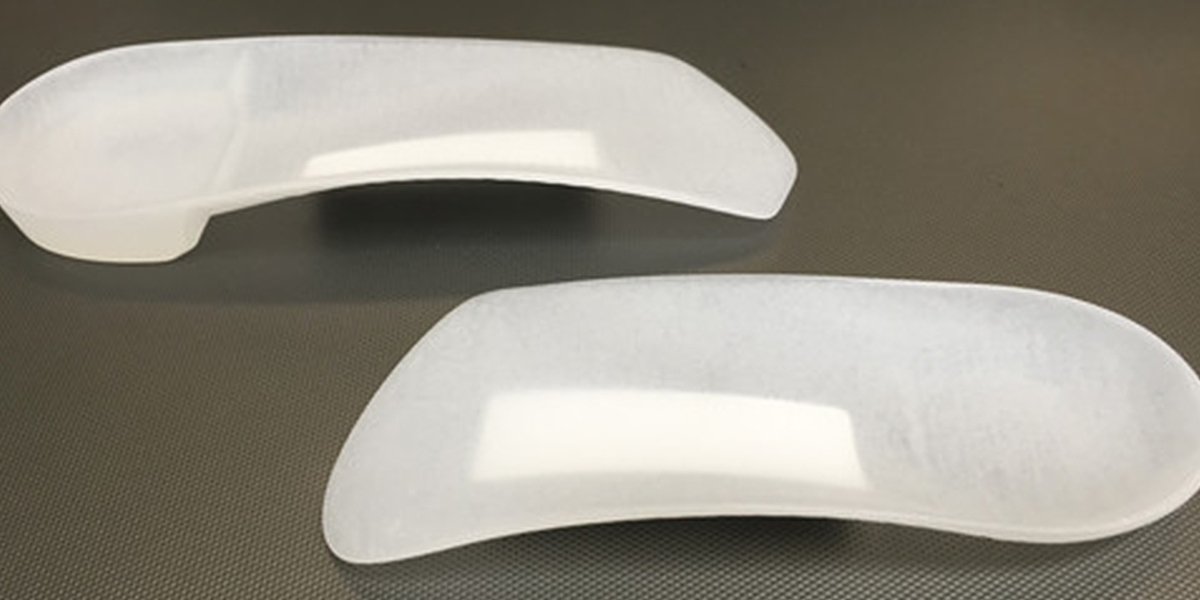 Downtown Foot Clinic Uses The Latest Technology To Deliver The Ultimate Comfort
While orthotics can be made using several different processes, the preferred method is obtaining a 3D mold of your foot in a non-weight bearing position. We use the newest technology in obtaining this 3D mold using laser scanning. If our 3D scanner is not available, we will cast your feet with plaster of Paris impressions. It is important to note that both foam box and 2D standing laser scans of your feet are inferior to this method of casting. This is because they take images of your feet in a weight bearing position, which is usually the position which is painful for the patient. Once the image is taken, we use a superior lab out of province to fashion your custom made orthotic that is both effective and feasible for all your footwear.
Specialized in Custom Orthotics
At Downtown Foot Clinic, we specialize in customizing an orthotic that will treat your symptoms, prevent future deformities, and will fit into your everyday footwear. We offer soft or hard orthotics, plastic or graphite, thick or thin to best suit your lifestyle.
Orthotics are made for your feet so we try our best to make sure you wear them as often as possible by having them fit into the majority of your footwear.
The main reason for needing a new pair of orthotics is due to irregular usage, which leads to non-support of your feet. Not using your orthotics regularly will cause excessive splay resulting in a foot size change, requiring a new orthotic device.
Orthotics for Your Medical Condition
We have no repair room on site for making any adjustments to your orthotics. If there is a problem with your device – even after the break-in period – we simply re-scan your foot and make you a new one. The image taken of your feet used to make the orthotic is what makes our devices superior in the industry. As well, the prescription by our licensed chiropodists is the key to the success of our orthotic therapy. By being both the prescriber and dispenser of your orthotic, we make sure we are fashioning you the correct orthotic for your medical condition. Your satisfaction is important to us so we will remake your orthotic to your specification if you are not completely satisfied – no questions asked.
Lifetime Guarantee Against Breakage
The shell of your orthotic has a lifetime guarantee against breakage. If it breaks, we will give you a new one! That's the Downtown Foot Clinic policy!
Digital Orthosis Compound
DOC™ (Digital Orthosis Compound) is indispensable in fabricating a digital orthosis to prevent further acquired forefoot deformities (such as bunions and clawed toes). It's also extremely helpful to return function of the forefoot when used with a prescription podiatric orthotic. This compound is superior to other silicone-based products because of the dependability of the setting time. Setting time is critical to obtaining a comfortable device.
There are also other uses for this compound. DOC™ allows us to quickly mold a wide variety of custom-formed digital devices that can help straighten toe deformities.